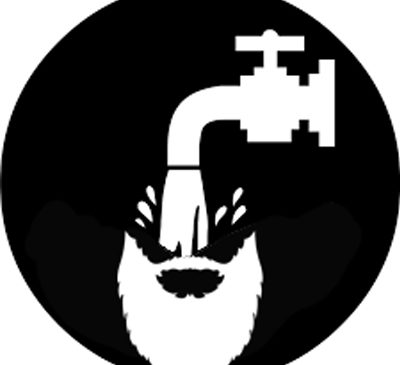 Wash Your Beard
Wash Your Beard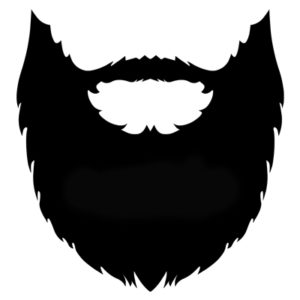 Although women don't actually grow beards, a beard can "grow" on her. "How's that," you ask?
If the man in a woman's life decides to sport facial hair, it really is a joint decision. Bottom line? If it's going to happen, then there need to be some agreed-upon ground rules. Basically, there's one requirement: Cleanliness.
Wash Your Beard
First and foremost, for his health and for her peace of mind, ladies and gentlemen agree: "keep it neat and clean!"
Keep Your Facial Hair Clean
Just like the hair on your head, you must wash your facial hair regularly. Best bet? Use a mild shampoo. It's better to use on facial hair than any type of bar soap. Bar soap will dry your skin. Shampoo your beard in the shower so that you can rinse it thoroughly.
What About After Washing?
Does your beard feel very coarse and dry after washing? Apply a conditioner after shampooing (just be sure to rinse well). While there are special shampoos and conditioners designed for facial hair (and some may find them helpful), these are not strictly necessary.
What About Styling?
Gently comb your beard and mustache with a quality wooden comb? Why wood? A wide-tooth, wooden comb will remove tangles without pulling out hairs (OUCH!), and wood will avoid static electricity (that leads to fly-aways and split ends). Next, gently pat your beard dry with a towel when finished. If you wear a very long or thick beard, you may want to finish grooming with a quality boar's hair brush. Finally, you should apply a quality beard oil.
Washing. How Often? Consider The Basics
Having agreed on that, there are many factors involved in how (and how often) to properly wash your beard:
Your skin/complexion type
Your beard length
Your budget
The General Rule
As a general rule, you should wash your beard daily. However, if you already have dry skin, you will definitely want to invest in a quality beard oil. A quality beard oil will help moisturize your skin and prevent beard itch and the dreaded "beardruff." No woman wants to see her man constantly scratching his face or walking around with white flakes on his shirts.
Does Size Matter?
Even if you have normal skin, the length of the beard hair is a factor. Facial hair tends to be thicker (and darker) near the root and becomes thinner/wispier near the end of the hair as it grows out. Too, the greater the distance from the root, the less natural skin oils reach the ends. Therefore, for medium or long beards, we recommend that you supplement your natural skin oils by applying a quality beard oil. This is an important step to maintain healthy facial hair and to avoid beard itch and prevent the dreaded "beardruff."
About Beard Oil
Are all beard oils the same? To this question, we answer with an emphatic "No!" In fact, not all beard oils are created the same, nor does price indicate quality. While a beard oil with a blend of dozens of various essential oils may sound like a great deal, the truth of the matter is a beard oil blend that contains only a few quality essential oils is the best.
In a quality beard oil blend, the important essential oils also include a quality carrier oil:
Argan Oil
Jojoba Oil
Grapeseed Oil

A Great Resource

Where can you find a reputable company with Made in the USA products? Since there are quite a few companies out there, it can get confusing. When you're a hair stylist, you hear this question frequently: "Can you recommend a good company with quality products?"

Because we technically cannot 'recommend' any company or any products, Tubbs Hair Technique can, however, say that we have heard very good things from satisfied customers about a company called "Live Bearded."

Click here to read a great post from Live Bearded® Blog

Tubbs Hair Technique
Jyl Hamblin Tubbs, Owner & Master Stylist
3663 S 635 W, Ogden, Utah 84405
*By Appointment Only
Call & Schedule Today (801) 334-8508